Vote
(Total
0
Votes )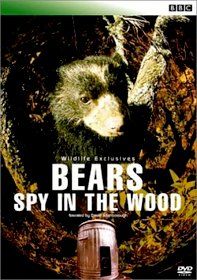 Movies:
Bears: Spy In The Woods
Director:
Cast:
David Attenborough
Production Co:
John Downer Productions Ltd.
Genres:
Documentary
Runtime:
60 min
Country:
UK
Release Date:
2004
Using specially designed and camouflaged cameras this documentary offers an intimate look into the secret lives of bears in various parts of the world. The disguised spy-cams blend into the bears natural environment to capture a glimpse of the everyday life of these engaging creatures. Unprecedented footage of wild Pandas in their native bamboo groves in China shows never seen before activities of these elusive and endangered bears. The documentary also gives a new insight into the lives of Grizzly bears and Arctic Polar bears. The last bear shown is the South American Spectacled bear, the inspiration for Paddington Bear...